The Ultimate Moving House Checklist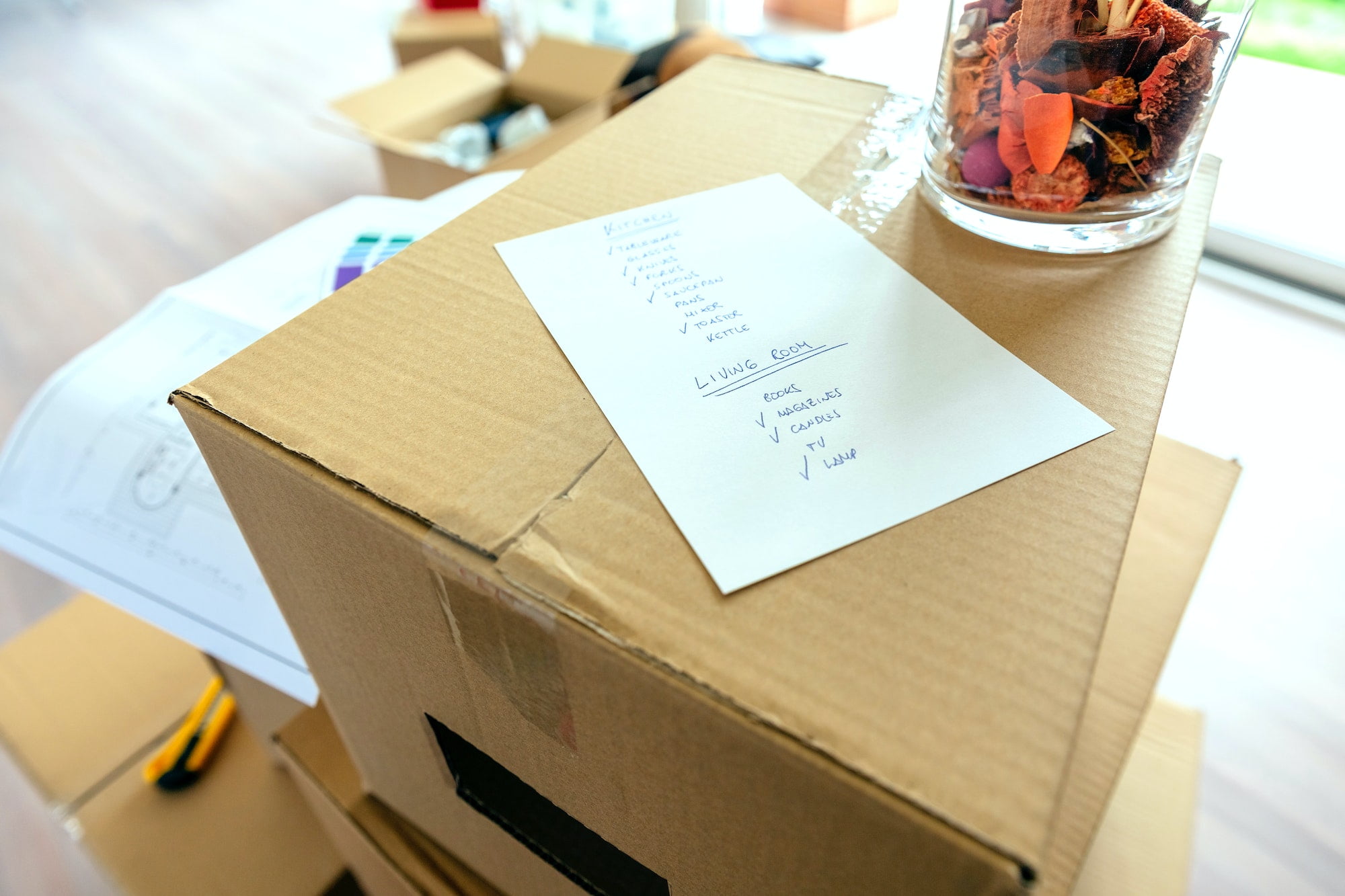 One of the biggest decisions you can make with your family is the decision to move house. Whether you're upgrading homes because your family is growing, or moving to a new area for a fresh start, moving house is a big undertaking. It's best to be well-prepared for such an undertaking, but it can be overwhelming, and you may not know where to start.
At Box Factory we've helped countless families and businesses with the boxes they need to make moving easier. We wanted to use our experience to craft a moving house checklist that would give you everything you needed, all in the one spot.
Reminder
When you're moving house it's important to remember a few key takeaways that will make things easier:
Moving house is the perfect opportunity to do a clean-up. You're going to be taking everything out piece by piece. Use this time to go through and be ruthless. If you haven't touched or used something for over a year, then it might be time to donate or sell it. Clutter is the bane of moving house – and it's really only at this time that you will have the opportunity to start fresh.
Read: declutter your house like a pro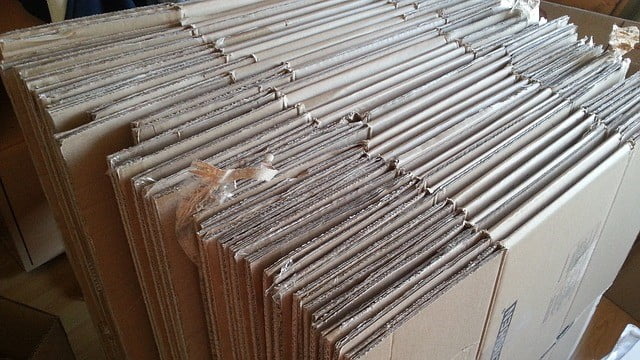 You will need more boxes than you think you do.
And no, we're not just saying this because we're in the box business. It's a genuine fact that you're going to need plenty of boxes to store all of your goods, so it's best to be prepared with plenty of moving boxes before the big day. And you'll want to ensure that you have plenty of boxes of different sized to accommodate books and precious items.
It's going to take longer than you think it will to pack everything up, clean, throw things away, and get the move done. It is good to start way ahead of time packing up non-essential items and getting them ready to go.
Moving Checklist: Six Weeks To Go
There are some things you can get out of the way ahead of time. After all, the key to a moving day being stress-free is ensuring that you are organised and not rushing around. This checklist will help you by ensuring that there's nothing you've forgotten – because while there are some last minute things you can get away with, some things do need to be taken care of well ahead of time.
Let your landlord or real estate agent know that you're planning on moving and sort out breaking your lease or ending your tenancy. You also want to ensure that you don't end up paying an extra month of rent!
Update your address with your utility providers and let them know your moving date so that your services will be taken care of ahead of time.
Sort out any repairs which need to be done around the home prior to moving. Things like paint scuffs, chips or marks will need to be sorted out.
If you have anything that you need to put into storage, you will need to sort this out sooner than later so you get a good rate.
Gather important and necessary documents and keep them in a secure place so they don't get lost during the move.
Use this opportunity to do a spring clean and work out what you want to get rid of. You might like to have a garage sale of all the things you aren't keeping as a way to ensure you don't have too much to move.
Take a drive around your new neighbourhood and familiarise yourself with the area (if it's not too far away from your existing home) as a way to get your kids prepared for the move.
Tell any credit card, bank providers, insurers, and car registration providers about your intention to move and update them with your new address.
Book your movers well in advance because it's often the case that these companies book out.
Many of these small and larger jobs, when done ahead of time, means that you'll have less stress and hassle when the day of the move looms larger!
Moving Checklist: Four weeks to go
It's getting closer, and it's time to start putting a few more things into motion. When you're a month out from your moving date, you can tick these items off the list.
Book leave from work if necessary, so that you can have a stress free move. While it's common to move house on the weekend, you might like to take the Friday and Monday off work as well to give yourself a good four-day stint to really get settled in properly. If you're moving all weekend and then straight back to work on Monday, it will be exhausting.
Start packing up fragile and non-essential items. These are things that you can start wrapping and boxing up, perhaps just a couple of hours in the evenings when you feel like getting something done, and will make moving easier.
Arrange insurance for your moving day so that your items are covered in transit.
Notify the electoral roll that you are moving and go down to the transport department to get a change of address sticker for your licence (or do it online).
If you have any rubbish around the home or in the shed that you have been meaning to get rid of, take a trip to the dump.
While it might seem like ages until you're moving, the time is going to sneak up on you, and it's going to come around quickly.
Read: Eleven ways to make moving day a breeze
Moving Checklist: Two weeks to go
Getting close now! Time to really start moving things into gear.
Confirm your moving date with your removal company. Ensure that they are available early in the morning if you are intending to get a good head start on the day.
Book a babysitter if necessary, or arrange for family to care for your kids. While they may want to help, it might be faster if they are cared for away from the move.
Cancel any domestic services that you have in place, such as gardeners or pool cleaners.
Sort out any incidental items like borrowed library books. Pick up any dry cleaning or laundry and ensure you have all property keys ready to return to your real estate agent.
Set any essential items aside and keep them in a secure spot like a box or bag that you can access easily. This box should contain prescriptions, passports, keys, and anything else essential.
Read: making your next move eco friendly
It is now time to start packing in earnest as well, so read on for more tips about how to be a moving day expert.
Moving Checklist: One week to go
If you have bought a new home and are moving into it, you will need to arrange a final inspection and pick up the keys so that you can get in on moving day. Consider changing the locks at your new home on moving day as well, or perhaps the day before. And now, it's time to pack.
Successful packing is all about labelling. When you have put things into a box, you need to very clearly and precisely label the box so that unpacking it at the other end is a breeze. You might very well think that you'll remember what's in the box, but trust us – once you have packed twenty or thirty boxes, you'll begin to forget where the sheets and towels were… unless of course, you have labelled the box!
Pack fragile items like plates, cups, and glasses with plenty of protective materials. That way you're not going to run the risk of getting to your new home and finding that your plates are smashed or broken.
Read: how to pack breakables and fragile items
Disassemble your furniture like bed frames and tables. You could sleep on a mattress on the floor for a couple of nights if it means that you're going to be able to move more efficiently on the day.
Make a backup plan for the day. You may very well encounter hiccups which don't go according to your plan but if you have a contingency plan in place, it's going to mean you won't be fussed.
Make an essentials box for the first night in your new home. You may not feel like unpacking everything on the first night (ok, no, you're not going to at all) so you want to ensure you have pyjamas, toothbrushes, toiletries and enough crockery to eat dinner off. The first night in a new home is the perfect night for takeaway food, come to think of it…
Get rid of all freezer food. You want to work your way through as much perishable stuff as you can so that there's less cold food to move.
Keep chipping away at the packing and work your way through room by room, ensuring that you are keeping track of where and what you have packed.
Moving Checklist: Moving day
Well, you've done as much preparation as you could, and now the big day has arrived. Be sure you get plenty of sleep the night before so you're ready to go on the day.
Give the movers a good tour of your old home so that they know where and what to move. Ensure that you have blocked off adequate access for the moving truck. Make sure the movers know your new address.
Mark off an inventory and make sure you know what has gone in the first load, and the second if needed.
Confirm your services with service providers to ensure that you have water, gas, and power on your first night. You want to be able to step through the front door and not have to worry about these things.
Let the professionals take care of the move and be there to supervise. The movers you have hired are capable of taking care of the entire day, but it's good to be there to ensure that things are packed according to your wishes. That said, you don't need to micromanage – unless you're helping out as part of the moving process.
Before you leave your old home make sure that:

you have packed everything
you have turned off all services
the house is locked
you have left keys behind or returned them
If you have followed the checklist, then there's every chance you're feeling pretty calm and collected right now. Good on you!
Moving Checklist: Moving into your new home
Welcome home! If you're moving into a rental property ensure that you take plenty of pictures as part of your condition report. If your home is not sufficiently clean, you can request that it be properly cleaned.
Check your utilities are connected and that you have hot water and gas ready to go.
Check the condition of your belongings and make sure that nothing is broken.
Start setting up bed frames and table and chairs for that first dinner but beyond that, you can chip away at the unpacking process bit by bit.
Give your fridge plenty of time to settle before turning it on to ensure you don't have any hassles.
Now settle in, pour a well-earned glass of wine or soft drink and sit back; you have made it! Moving house is a big undertaking, but by being prepared you'll find the process simple.
If you have any enquiries or are in need of moving supplies, feel free to contact our team on (07) 3344 2244 or enquiries@boxfactory.com.au today!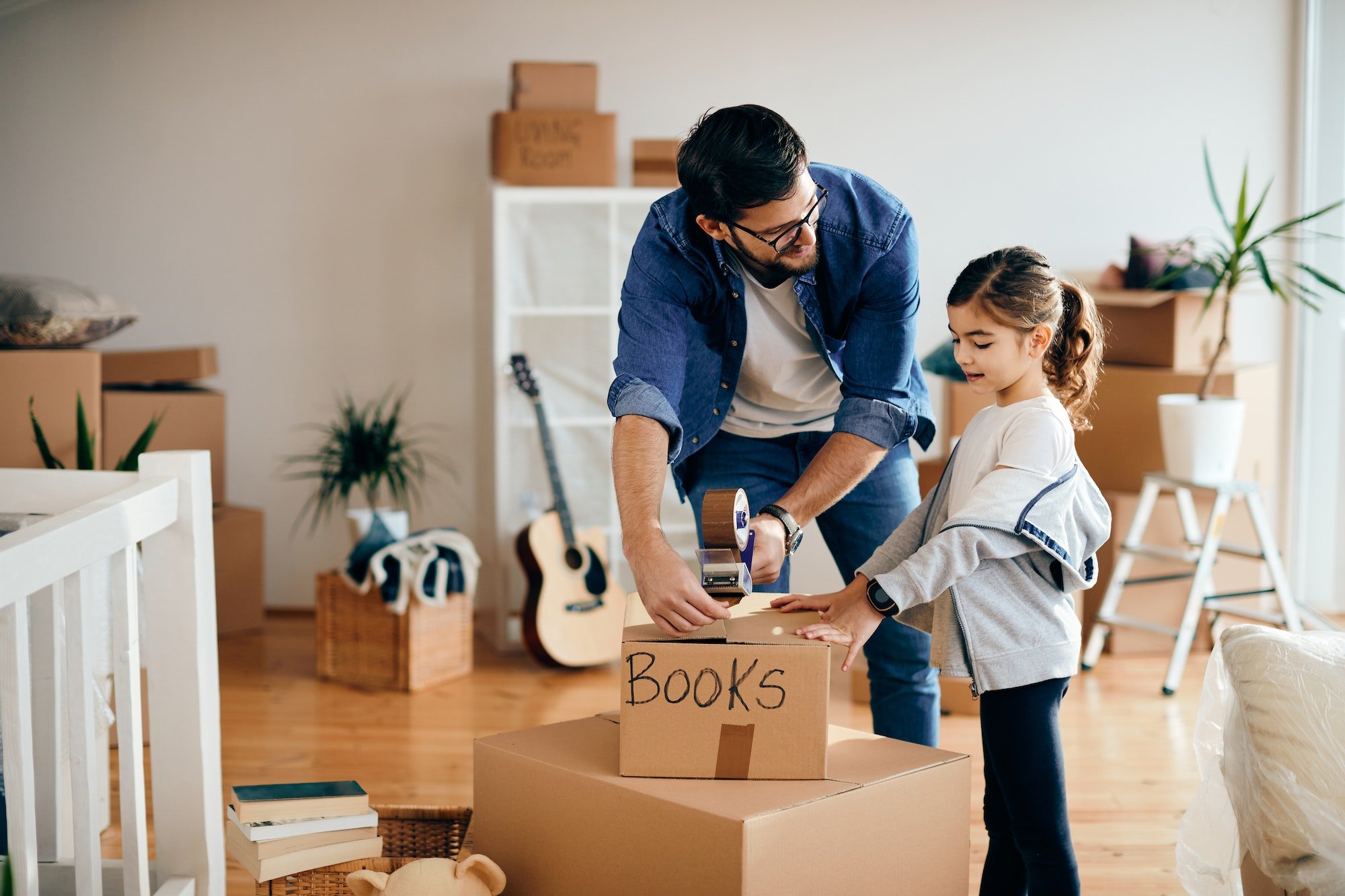 If you are getting ready to move, this budget-friendly guide will answer all your questions about cardboard packing boxes. Understanding the Importance of Packing Boxes Before you learn about different...
Contact us today for your free quote!