The Cardboard Box Experts
We are Brisbane's Box Experts, Boxfactory is a fourth-generation Queensland family-owned and operated cardboard box shop and box manufacturers, serving Australia for over 91 years.
We design, manufacture, recycle and supply packing boxes in Brisbane, Gold Coast, Sunshine Coast and throughout Queensland. We also supply to South Australia, New South Wales and Australia-wide. We make stock-size packing boxes, custom-made boxes and cartons available for domestic use, such as boxes for moving, and commercial clients in the food, motor spare parts boxes, clothing industries. Business or home use, we have you covered. We ship cardboard and packing boxes Australia-wide, so you can get high-quality boxes no matter where you are in the country.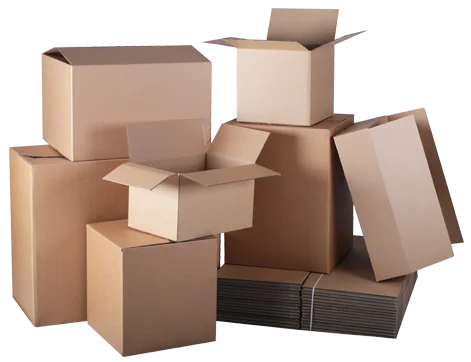 Everyone at Boxfactory is committed to matching our customers' needs with the best, on-time, quality boxes and packaging supplies at reasonable prices. So if you are looking to buy mailing boxes or packing and shipping boxes, speak to our friendly team today.
We strive to surpass customer expectations for packing boxes through ongoing process improvement. We have one goal at Boxfactory: your complete satisfaction with our products and service.
Looking where to buy packing boxes in Brisbane and Australia? For professional, personable, efficient service that beats the competition in quality and price, call or email us at Boxfactory. As your partners in boxes and packaging, we are sure to have the answers to your enquiries about cardboard boxes and packaging supplies. Make us your first choice for cardboard box manufacturers Australia-wide.
Contact us today for your free quote!
No matter the requirement, no matter the challenge, Boxfactory are the cardboard boxes Brisbane specialists that provide custom solutions to clients for a whole range of applications. If you need Brisbane boxes for moving or just need to box some items away in a safe place, we can help. Our experience and passion are what separates us from our competitors.
With a massive selection of packaging boxes, mailing boxes, shipping boxes, removalist boxes, cardboard boxes and cartons Brisbane wide, in a variety of designs, you can be sure we will source the perfect packing partner for your needs.
And if we don't have something in stock that will work, as the leading cardboard boxes Brisbane manufacturers, we will design it for you – tailored made orders are our speciality.
Cardboard Packing Boxes and Moving Boxes
When it comes to finding affordable, cardboard packing box options that you can depend on for your next property move, look no further than Boxfactory, making the process simple, hassle-free and most importantly, cost effective.
Packing your possessions for moving is a time-consuming job, so you want the confidence in knowing the cardboard boxes you use are up to the task of protecting your belongings.
Using inferior packing materials can make the entire moving process a nightmare! The last thing anybody wants is for their packed cardboard boxes to break open during the moving process, whether it be when being carried to a removalist truck, or worse, during transit where possessions are easily damaged.
Cardboard Shipping Boxes Brisbane wide for Big & Small Moves
It doesn't matter if you need half a dozen boxes for a small house removal or hundreds for a full-blown office relocation – we have flexible packages to suit whatever you're looking for.
It's our ability to fulfil orders with fast turnaround times that makes the best, and we are conscious of your time and value it for all kinds of moving jobs.
For smaller house moving jobs, we have ready-made removal boxes in Brisbane to make things nice and simple. Of course, you can always speak to us for customised orders, especially when you need a certain quantity of different sizes of boxes to make an effective move.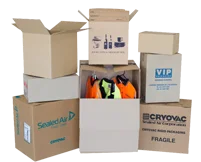 Are you a commercial business that needs many specific types of cardboard boxes for your moving job? We have got you covered at Boxfactory, so you can buy packing boxes in Brisbane and Australia wide!
We make your packing needs easy and straightforward, and you can be confident that we will have the stock you need ready to go. This means we can facilitate large orders and have the right boxes for your business as soon as possible.
We are celebrating our 91st Anniversary
Cardboard Box Solutions For Every Occasion
Cardboard Boxes for Storage & Packaging Supplies
Don't risk your possessions by using weak, low-grade boxes when placing your items in storage. Boxfactory has a full range of cardboard boxes to fit your storage needs.
Keep your possessions in tip-top condition by using our range of packing supplies to assist with your short or long-term storage. Keeping your belongings cushioned and sealed during their time in storage goes a long way in keeping them safe, secure and protected.
Trust our cardboard box Brisbane specialists at Boxfactory to have all the packing solutions available at affordable rates! Ask about our custom-made cardboard boxes, packing cartons and packing boxes for sale in Brisbane and Australia.
Custom Boxes & Die Cut Boxes For All Occasions
We make boxes for a whole range of occasions, and we are the top experts in providing custom, die-cut solutions for our clients.
If you require custom-made boxes for a whole range of applications, Boxfactory has the experience and facilities to produce it. We offer a whole range of designs, styles and cuts to give you more styles and options.
As Brisbane's #1 custom cardboard boxes supplier, we work to your needed dimensions and requirements. Our methodologies and approach mean you can be sure we cover all the critical components involved in your box production.
When making your custom boxes, we always consider:
Will the box be seen on display or only used for packing purposes?
Does the box need to be designed? Plain, full colour, graphic print?
Considerations in selecting the most appropriate board grade – this assists with the box's strength and carrying capacity
Do the boxes require gluing for construction? How are the boxes going to be assembled if required (by hand or machine)?
How will the boxes be shipped? Will they go as bundles or sent on a pallet?
With these considerations, we will produce a sample for your approval to give you an idea of the final finished product. This ensures that you will be happy with the final product and allows us to make any necessary changes before entering the manufacturing process.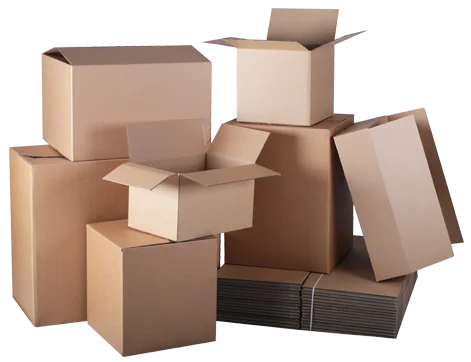 Boxes For A Whole Range of Industries
When it comes to providing cardboard box solutions for industry, Boxfactory has worked with a range of partners in constructing the right box, for the right application.
Remember: The design and style of a box can be just as crucial in providing a first impression!
We have helped businesses create designer style packaging and die-cut boxes for personal gifts, food delivery and storage, as well as for marketing collateral.
Contact us today to see how our boxes and packaging materials can fit your business objectives.