Moving Boxes Direct From The Brisbane Manufacturer
Do you need boxes for moving house?
Do you need to purchase moving boxes for your belongings and are wondering which one of the highly recommended box shops or moving services in town you should use? 
Let us explain why buying the correct cardboard boxes, and packaging supplies for moving is essential.
Our number one packing tip is to avoid the urge to just throw any item into the bottom of the box without any bubble wrap. Leaving big empty spaces will cause you to buy more packing boxes than you need costing you more money.
Go through each room at a time to see if you are packing fragile items, especially if you are packing your breakables that require special boxes to keep them safe during transport and storage. 
Follow our guide below for selecting the correct moving boxes for you or your removalists.

1 – 2 people:
The small house/unit package is for you

2 – 4 people:
Grab the medium house box package (but if you have a lot of belongings, you might want to grab the large house box pack just to be sure)

4 – 5 people:
Go for the large house box pack

5+ people:
The extra large house box pack is the one you want
Choose Strong, Quality Moving Boxes
Next, choose good-quality cardboard boxes that protect your heaviest items during transit. 
Our boxes for moving in Brisbane keep their contents safe as you move from one place to the next, making your move much less stressful.
Our boxes are made from high-quality materials, so you can rest assured that your goods will be safe and secure during the move.
Don't risk damaging your possessions due to an inferior box – make sure you move with professionals and get your boxes from Boxfactory.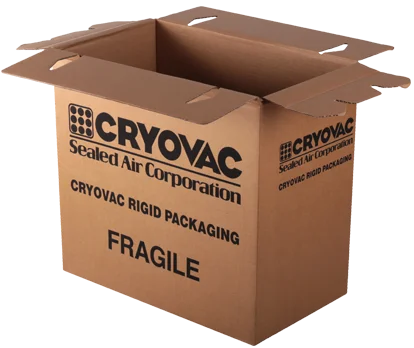 Where To Buy Moving Boxes?
Now you know how many solid and good-quality boxes too, and you need boxes that will endure the challenges of being carried and transported from one place to another. 
Make sure you find durable and robust boxes that can be stackable, allowing more efficient storage in the moving truck and shipping. 
If you need help determining where to get moving boxes, looking to buy packing or removal boxes for moving in Brisbane or other parts of Australia, look no further than Boxfactory.
We are the manufacturers, so if you want to buy boxes for moving, we ship our moving boxes Brisbane-wide, and across Australia, so you can get quality boxes no matter where you are in the country.
We design our cardboard boxes to provide the strength and capacity required for quick and easy packing. 
Additionally, they are easy to pack and transport, making your job and movers more efficient.
Contact us today for your free quote!
Best Removal Boxes Brisbane Suppliers
Boxfactory provides customers with high-quality boxes and cardboard box products that are up to the task. 
As a fourth-generation company, we have been the leading supplier of quality boxes in Brisbane and the greater Queensland region for many years.
The Environmentally Friendly Choice
We take pride in our commitment to providing environmentally friendly products. Our manufacturing process includes gathering and sorting all cardboard waste, which we send to the specific recycling departments for reuse.
Our business site in Acacia Ridge offers a range of recycled boxes that can be a cost-effective and eco-friendly solution for your moving needs. Recycled boxes are of lower quality, but we buy them from our clients and know their quality and usage history. Our high-quality boxes are used once and built to a very high standard to ensure their recyclability and reusability.
We prioritise quality and reliability, and we never compromise on the standard of our boxes. We do not sell boxes that are compromised in any way, ensuring that you can trust our products for your move. Unlike some recycled box resellers, we consistently provide excellent quality recycled boxes that are both cost-effective and environmentally friendly.
When you choose our recycled boxes, you can trust the quality and reliability of our products.
Hassle-Free Packing and Unpacking
Our moving boxes provide the strength and features for hassle-free packing and unpacking. We understand that moving can be a stressful experience, so we've made it our mission to provide you with moving boxes that make the process as easy as possible. 
If you're relocating your valuable or cherished possessions, you'd want to know that your belongings are secure. It's not sensible to put your delicate items at risk of harm by using a cardboard box that may need to be more sturdy for the job.
Wide Range of Boxes for Moving
Whether you are moving house or shifting offices, we have a solution. We have custom boxes for delicate electronics, artwork, and glassware.
We have a whole range of moving boxes that you can buy in a variety of shapes and sizes and in any quantity that you desire:
Tea chests
Book boxes
Archive cartons
Wardrobe boxes
Medium – Extra-large cartons
Twin wall cartons for your heavy-duty items
Buy your moving boxes from the Boxfactory.
Even if you use removalists in Brisbane, buying removalist boxes is simple with Boxfactory. We offer competitive prices, so you don't have to break the bank to get high-quality moving boxes. Plus, our fast delivery service can quickly deliver them to your doorstep.
Call (07) 3344 2244 today to buy moving boxes in Brisbane or anywhere else Australia-wide and experience the convenience and peace of mind of purchasing your packing supplies directly from the manufacturer in Brisbane.
Contact us today for your free quote!