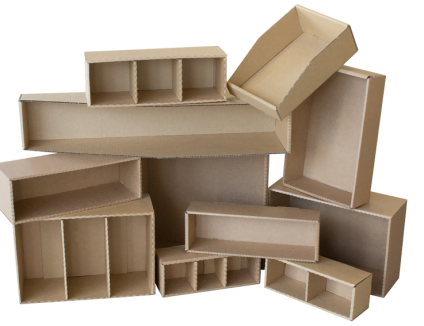 Boxfactory spare parts boxes in Brisbane are the perfect answer to packing and storing spare parts of all dimensions. Made from corrugated cardboard, they are strong, durable and environmentally friendly. Standard sizes are available or custom made to your particular requirements. Made to order, with or without dividers.
Standard Parts Trays (Made to Order)
Sloping Front Parts Trays (Made to Order)
Contact us today for your free quote!