Packaging Supplies: Guide to Cost-Effective Choices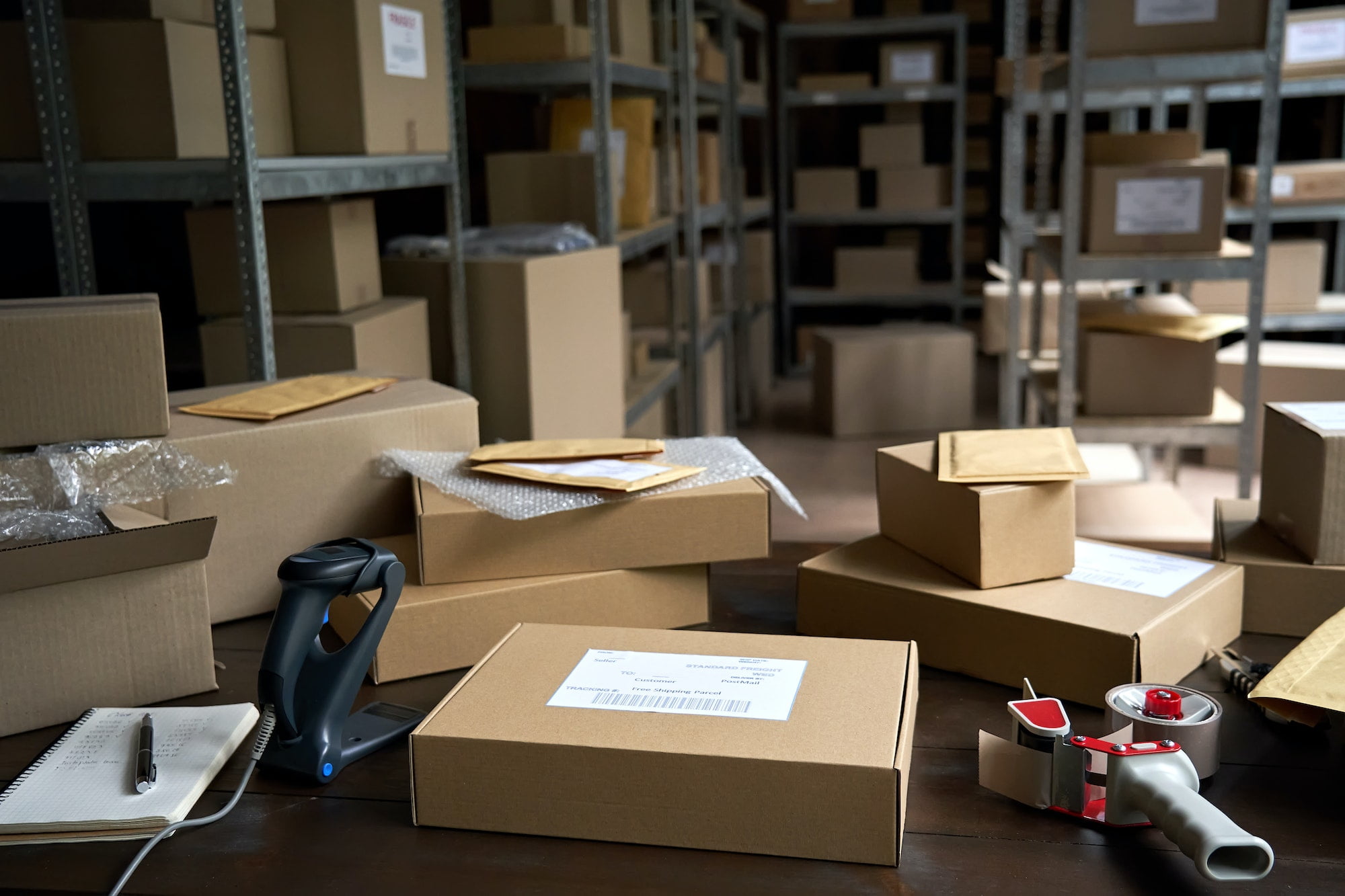 For any business, packaging is critical. With the right packaging, your products will reach customers in perfect condition. If done correctly, poor-quality of packaging can destroy your delivery. The worst part is – an unhappy customer.
In this guide, you'll learn about different types of packaging supplies to choose the right packaging for your business.
1. Understanding Your Packaging Needs
Before we get into specific packaging supplies, it's essential to understand your unique requirements. Each business is different – the products you offer vary. But for most businesses, there are common product packaging elements to consider.
Consider factors such as:
The nature of your products
Their fragility
Weight
Dimensions
You should also consider questions such as:
Are you shipping perishable goods?
Or are you delivering delicate items that require extra protection?
With proper assessment, you'll understand what type of packaging your product needs.
Now that you know what packaging you need, let's look at the different types of packaging supplies out there.
Types of Packaging Supplies
There are plenty of options available. Getting to know different types of product packaging solutions will help you choose the right one for your business.
Some of the most common types of packaging supplies include:
Boxes are a great choice if you need packaging for fruits, jewellery, clothes or industrial equipment. Thanks to custom options, boxes can be tailored according to your product's size and shape. In this way, a box serves as a packaging solution for any business.
In addition, cardboard boxes are lightweight and cost-efficient. On the other hand, corrugated boxes provide more safety for delicate things. So make sure you consider your requirements when choosing your packaging supply.
For delicate items, bubble wrap is a great choice. Since it has air-filled bubbles, it absorbs shock and prevents damage to fragile products. This allows fragile items to stay safe during transit. Not only are your products delivered in perfect condition, but you also get a satisfied customer.
Bubble wrap is a popular packaging choice because it comes in rolls or sheets. This makes it easy to wrap around any product. It is also reusable, which makes it an eco-friendly option.
For ultra cushioning and protection, packaging peanuts are great. These lightweight foam peanuts fill empty spaces in boxes, preventing product mishandling during transport. They're best for delicate items or products with uneven shapes.
However, it is important to note that they do not decompose. So if your business goal is sustainable practices, consider eco-friendly options.
Packaging is not only about placing a product and shipping it. It also requires you to ensure product safety and security. This is why tape is crucial for your product packaging. It guarantees your remains in place during shipment. As a result, your product is well-handled and stays in place during freight.
This is why you must ensure your chosen tape is strong and durable. With sturdy tape, you'll ensure your products are well-handled during shipment. Additionally, consider investing in a tape dispenser for efficient and hassle-free packaging.
Labels and markers are crucial for properly identifying and organising your packages. One of the main reasons why labelling is crucial is because it allows easy recognition of your product.
In addition, You can use labels for delicate items. Not only do labels show how to handle these items, but they also provide important details such as codes or customer information. Invest in high-quality labels and markers that are waterproof and smudge-resistant. This ensures that the ink is throughout the shipping process.
2. Choosing the Right Packaging Supplies
Now that you know about the various packaging supplies, it's time to select the suitable ones for your business.
Consider the following factors:
Before you choose the type of material for your packaging solutions, make sure you have a budget plan. It is important to opt for packaging solutions that offer the best value for money while being high quality. With packaging supplies that fit your budget assessment, you can manage your business expenses effectively. This also ensures that your customers receive not only the perfect product but also in perfect condition.
One of the primary goals of business owners is to minimise costs. With affordable packaging solutions, you'll be able to make sure your supply chain is safe. This also ensures your business costs are minimal.
With environmental concerns on the rise, more and more businesses implement sustainable practices in their operations. If you are conscious of your environmental impact, choose eco-friendly packaging supplies.
This is also important if your audience is environmentally conscious. Many customers buy from eco-friendly businesses as it aligns with their goals and values. Implementing sustainable practices is not only a matter of brand message but also of brand voice and image. Make sure your packaging aligns with your customers' values.
3. Corrugated Cardboard Boxes: Versatile and Reliable
For most businesses, corrugated boxes are a go-to option. Corrugated cardboard is the material used in cardboard boxes. It typically consists of an inner fluted layer between two outer layers.
This structure provides sturdiness, strength and durability. The material features cushioning properties, making them perfect for various products.
Corrugated boxes come in different sizes, shapes and strengths. As a result, they offer flexibility and customisation options to match your specific requirements.
Pro Tip: When choosing corrugated boxes, consider combining standardised sizes and custom-made boxes. This approach can optimise costs by utilising stock sizes for most products and customising packaging for unique items.
4. Protective Cushioning: Securing Fragile Items
When choosing packaging for fragile items, you need to be very careful. Fragile products are easy to break, especially during shipment. This is why it is imperative to carefully choose packaging for delicate items.
One of the biggest drawbacks of poor-quality packaging for delicate products is breakage. As your customer receives damaged products, it also impacts the overall brand perception and brand persona of your business.
Your goal should be to choose packaging that offers maximum protection and cushioning to prevent damage.
For better options, here are a few popular choices:
Bubble Wrap: Lightweight and Effective
Bubble wrap is a widely recognised cushioning material. It offers excellent protection against impact and vibrations. It consists of air-filled bubbles trapped between two layers of plastic film. This lightweight material absorbs shocks and prevents items from moving around within the packaging.
Foam Packaging: Superior Protection
Foam packaging such as polyethene foam or polystyrene foam provides superior cushioning and shock absorption. It is available in various forms, including sheets, rolls and custom-moulded inserts.
Foam packaging is especially suitable for delicate electronic components, glassware and sensitive equipment. Invest in foam packaging systems to simplify packing, reduce waste, and protect products consistently.
5. Void Fill: Optimising Space and Stability
Many businesses opt for void-fill materials as their packaging solution for multiple reasons. For starters, void-fill packaging fills in any empty spaces within your packaging, preventing products from moving during transit. This ensures your good is handled properly.
In the long run, a void-fill packaging solution ensures material is stable, risk-free and damage-free. Not only does it prevent re-shipping, but it also cuts down any surplus shipping costs due to excess space.
Here are some common void-fill options:
For ultra cushioning and protection, packaging peanuts are great. These lightweight peanuts fill empty spaces in all types of cardboard boxes, preventing product mishandling during transport. They're best for delicate items or products with uneven shapes.
Made from 100% natural starch, it is compostable and is static, dust and odour free.
Air Pillows: Versatile and Space-Saving
Air pillows are inflatable cushions made from plastic film. They are versatile, cost-effective and easy to use. You can save valuable storage space by inflating them on-demand with an air pillow machine. This reduces shipping costs as well.
Eco-friendly businesses can use easy-to-decompose or recyclable void fill. Some common options include shredded paper, crumpled kraft paper or compostable inflatable airbags. These options will keep you on track for sustainable practices, allowing you to reach an even wider audience.
6. Securing and Sealing: Choose the Right Tape
Select the right packaging tape to ensure your packaging remains intact throughout its journey.
Here are two common options:
Pressure-Sensitive Tape: Reliable and Convenient
Pressure-sensitive tapes are great because they adhere to surfaces upon applying pressure. They also offer reliable sealing, guaranteeing maximum protection during your product's shipment. Choose high-quality tape with strong adhesive properties to withstand rough handling and varying environmental conditions.
Water-Activated Tape: Enhanced Security
Water-activated tape forms a strong bond when moistened. It provides enhanced security against tampering and pilferage. This makes it an excellent choice for heavy or valuable items requiring extra transit protection.
Invest in tape dispensers and automated packaging equipment to be more efficient, reduce waste and get consistent sealing results.
Conclusion
Packaging can make or break your overall supply chain. It impacts product handling during freight and the overall presentation of the goods you supply. More importantly, it affects the way your customer receives their items. It impacts the way your customer perceives your brand and, later on, endorses it.
From initial delivery release to product management, storage and waste – your packaging quality determines everything. In a nutshell, packaging impacts your business' bottom line. This makes it all the more important to use cushioning and fill materials that are competitively priced. Lastly, use strong sealing tapes that meet your packaging requirements.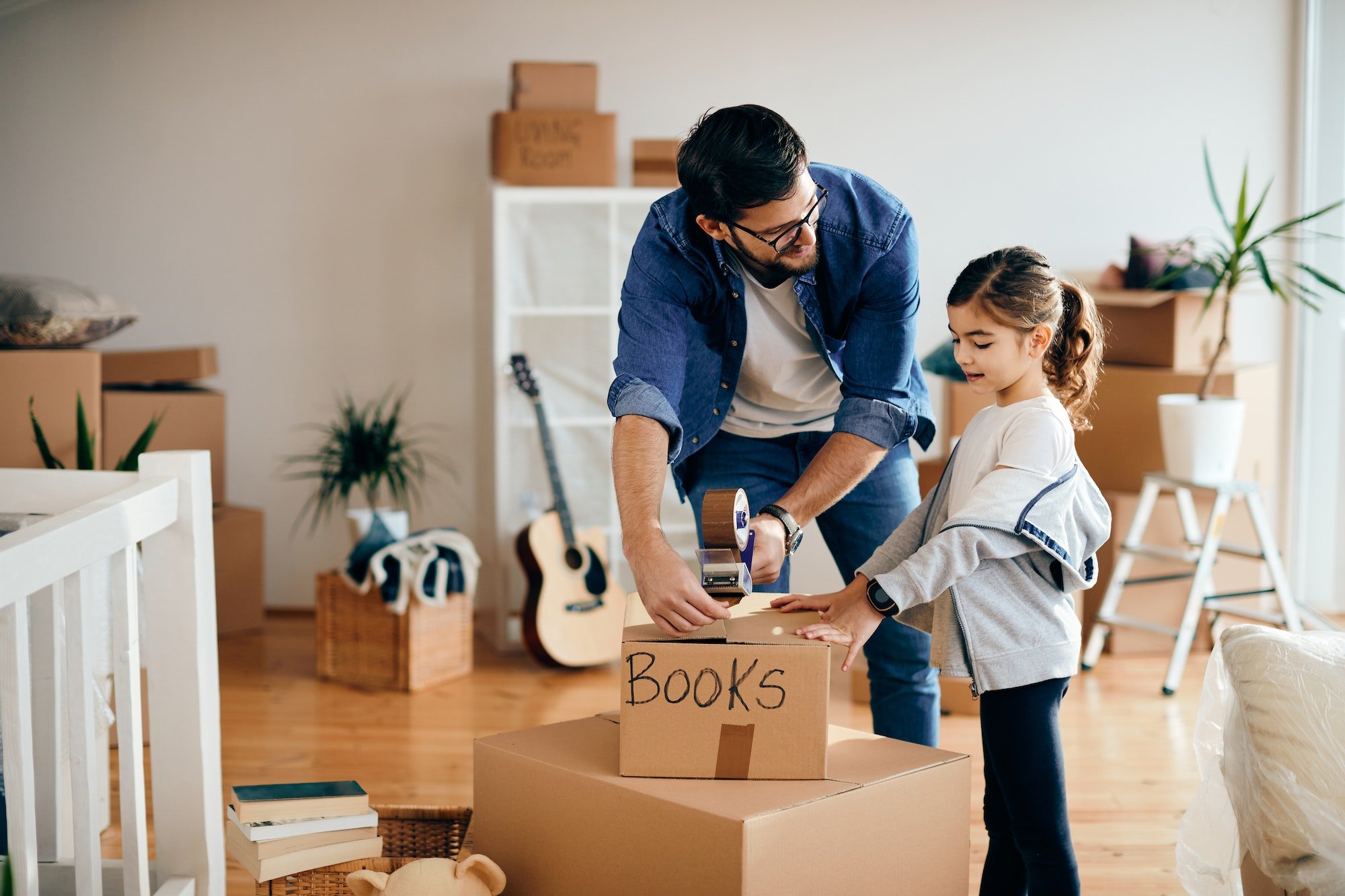 If you are getting ready to move, this budget-friendly guide will answer all your questions about cardboard packing boxes. Understanding the Importance of Packing Boxes Before you learn about different...
Contact us today for your free quote!