Moving Interstate in Australia? Here's How to Make It Smoother

Moving house is hard enough. But moving interstate? That's even tougher.
But if you're organised and plan well in advance, you'll find that moving interstate can be easier than most people think.
Here are some of our best tips to help make it smoother.
Declutter and Spring Clean Early
Moving is the best excuse to declutter and trim down your possessions to the more essential items. And moving interstate is an even bigger reason to do it. Not only will decluttering make it easier to pack all the things you need, but it can also help reduce your removal and transport costs.
The fewer things you own, the fewer things you'll need to transport across states. If there was ever a time to let your inner Marie Kondo out, this is the time to do it.
Decide Your Best Travel Solution
Most interstate movers will need to choose between driving or flying to their new state. Driving to your new state may be doable, but not always practical. Aside from the time and effort required to drive across different states, driving for days can also take a toll on your car expenses.
You'll also need to consider your family and pets (if any) during long drives, making sure they're up to it. And while flying is often the most convenient option for many movers, it also has its own costs and challenges. To decide what's best for you and your family, always consider the total time, cost, and effort for your travels.
Find the Right Removalists
There's no way around it: moving interstate is expensive. And much of your expenses will likely be spent on your removalists and transport company. If you want to get the most value for your money, then you need to make sure you choose the right removalists for your move.
Do your research and check reviews and recommendations from people who've done similar moves. Also, remember that getting the cheapest service isn't always the right answer. Some removalists may be more expensive, but they'll have more experience and better equipment to remove and transport your items safely.
Check Quarantine Laws
Australia's quarantine laws are notoriously strict, and it applies even to those moving interstate. If you're bringing animals, plants, or agricultural products with you, then you need to make sure you can bring them across without issues.
Quarantine laws, however, differ between states and territories, so you'll need to check your new state's regulations before moving. You can check this page to find out more about quarantine laws and regulations across different parts of Australia.
Check Real Estate Rules
Like quarantine laws, real estate laws differ between states and territories. When moving interstate, make sure you familiarise yourself with your new state's real estate regulations.
This is especially important if you're renting a property because each state will have its own tenancy laws. Here's a basic guide for different tenant rights in different states and territories in Australia.
Remember to Update Your Address
Don't forget to let all relevant people and organisations know that you're moving and give them your new address. This includes updating your address for your bank/s, the tax office, electoral roll, your health care funds, insurance, and utility providers.
You'll also need to update your address in your driver's license and vehicle registration, which may require more time to process. (Different states have different ways of transferring driver's licenses and vehicle registrations, so make sure to check your new state's guidelines.)
Moving Away from Brisbane?
If you're moving interstate from Brisbane and you need packing boxes for your move, check out our range of moving and packing boxes to find great choices. You can also check our blog for tips and advice for using boxes.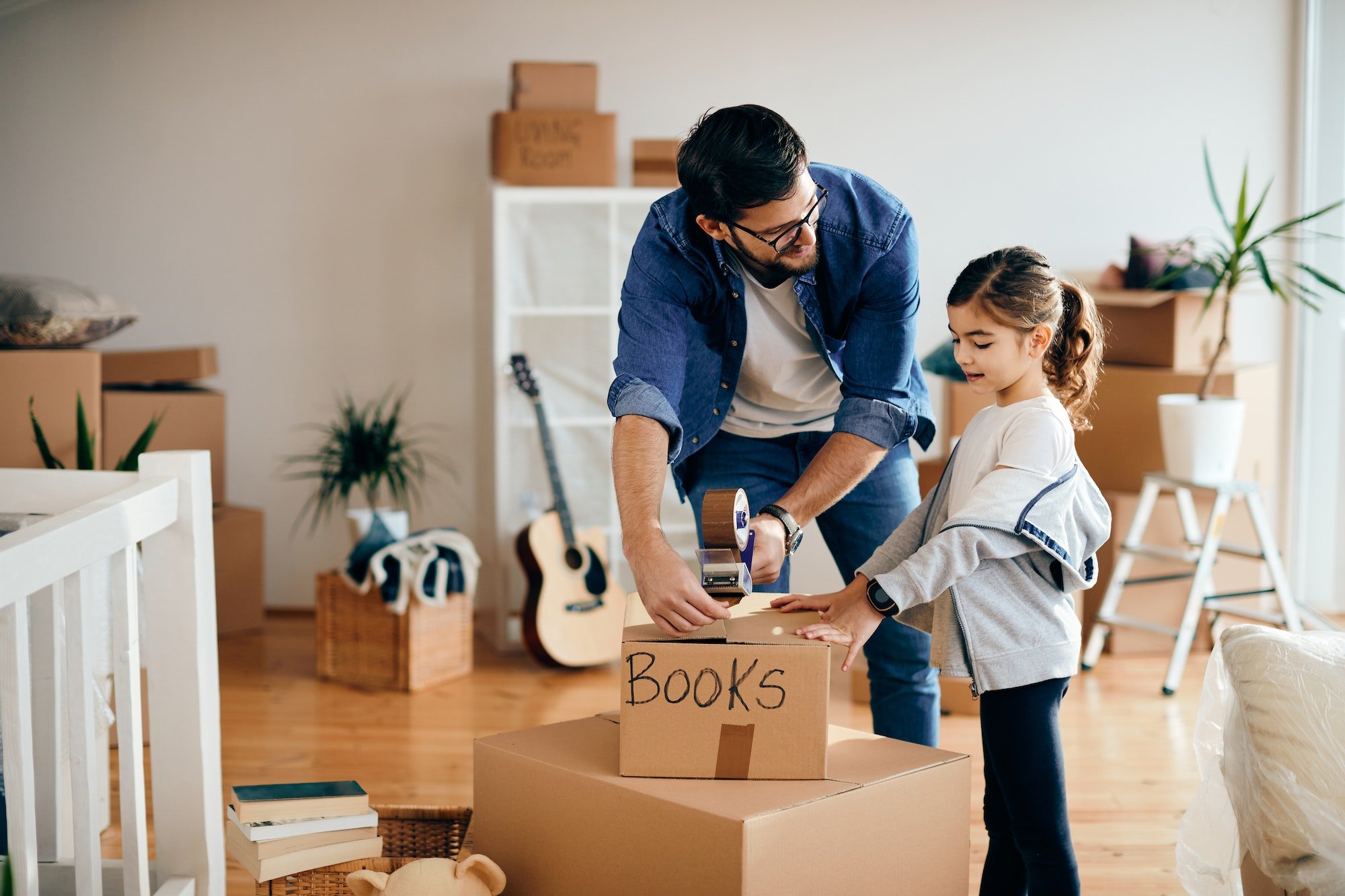 If you are getting ready to move, this budget-friendly guide will answer all your questions about cardboard packing boxes. Understanding the Importance of Packing Boxes Before you learn about different...
Contact us today for your free quote!