Cardboard Creations for Easter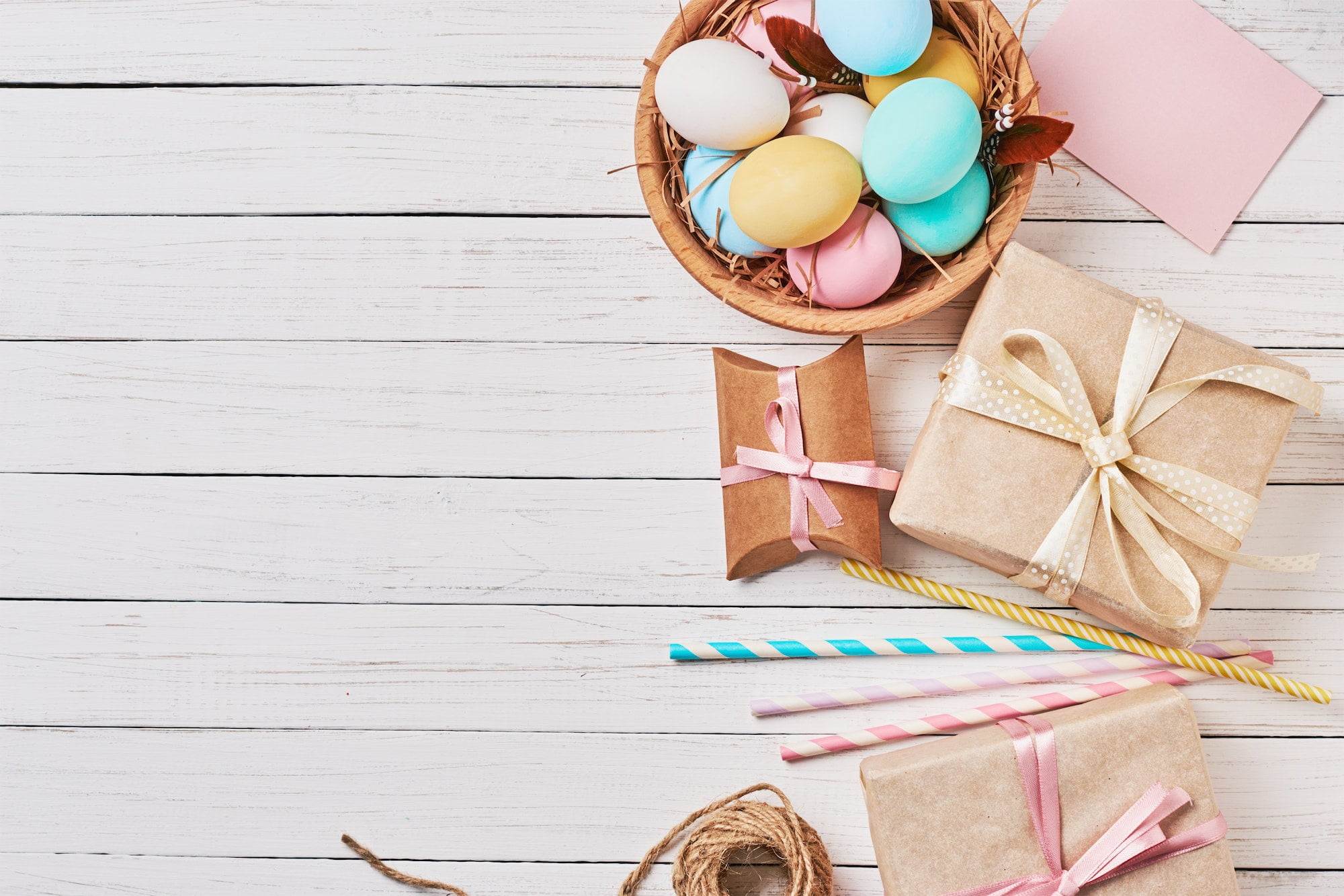 Easter is a fun time of the year, and notwithstanding its religious connections, it's a holiday that gives everyone a nice extra-long weekend and a whole lotta chocolate. Easter is also associated with bunnies and baskets and it's for this reason that we've put together a short list of some of the fun cardboard crafts you can enjoy making this Easter.
Cardboard Easter Bonnet
You will need:
Two large cardboard sheets
Pencil
Coloured paint
Feathers, foam eggs
Scissors
Glue/sticky tape
Ribbon
Cut a strip of cardboard around 20cm high and make sure it fits around your or your child's head, leaving a little space.
Draw a line with your pencil around two centimetres from the edge and use your scissors to make little cuts up to the line along the whole length of your sheet.
Fold the cut flaps up and form a cylinder with your sheet of cardboard, before securing it with tape.
Place it onto your other sheet of cardboard to measure the size of the hole to cut, and draw around the inside of your cylinder with a pencil.
Remove the cylinder and cut out the hole in your other sheet, and then cut another larger circle around 10 centimetres out from the original hole. This is your hat brim. Trim the circle so that it fits perfectly, and then glue or sticky tape the cylinder to your brim.
Decorate with paint, foam eggs and feathers. Secure with ribbon.
Cardboard Basket
You will need:
Old cereal boxes
Cotton wool
Tape or glue
Paints or paper to decorate
Cut a cereal box in half and cut another long strip from the box for the handle.
Glue or sticky tape your handle to your Easter basket, fill the bottom with cotton wool for a soft base and then paint or decorate the outside with your pretty paper and paints.
Cardboard Easter Bunny
You will need:
Cardboard tube from a paper towel roll
White paint
Black permanent marker
Scissors
Small amount of cotton wool
Paint your cardboard tube white, and then when it's dry you can cut the top of your tube into two pointy ear shapes.
With your permanent marker you can add on the eyes, bunny nose, mouth and whiskers, before gluing your cotton wool onto the back for a bunny tail.
Voila – your Easter bunny has arrived!
Cardboard Easter Eggs
You will need:
Cardboard
Scissors
Paints in various colours
Removable tape
Egg template
Do a search online to find an egg shape you like (find one in the size you want), and then cut out lots of your eggs.
Paint your eggs with a base colour, wait for that to dry and then cover your eggs with removable tape and paint with other colours.
When the paint is dry, you can remove your tape and see the delicate colours and patterns emerging underneath.
At Box Factory, we love everything to do with boxes and hope you enjoyed these fun cardboard crafts. Happy Easter!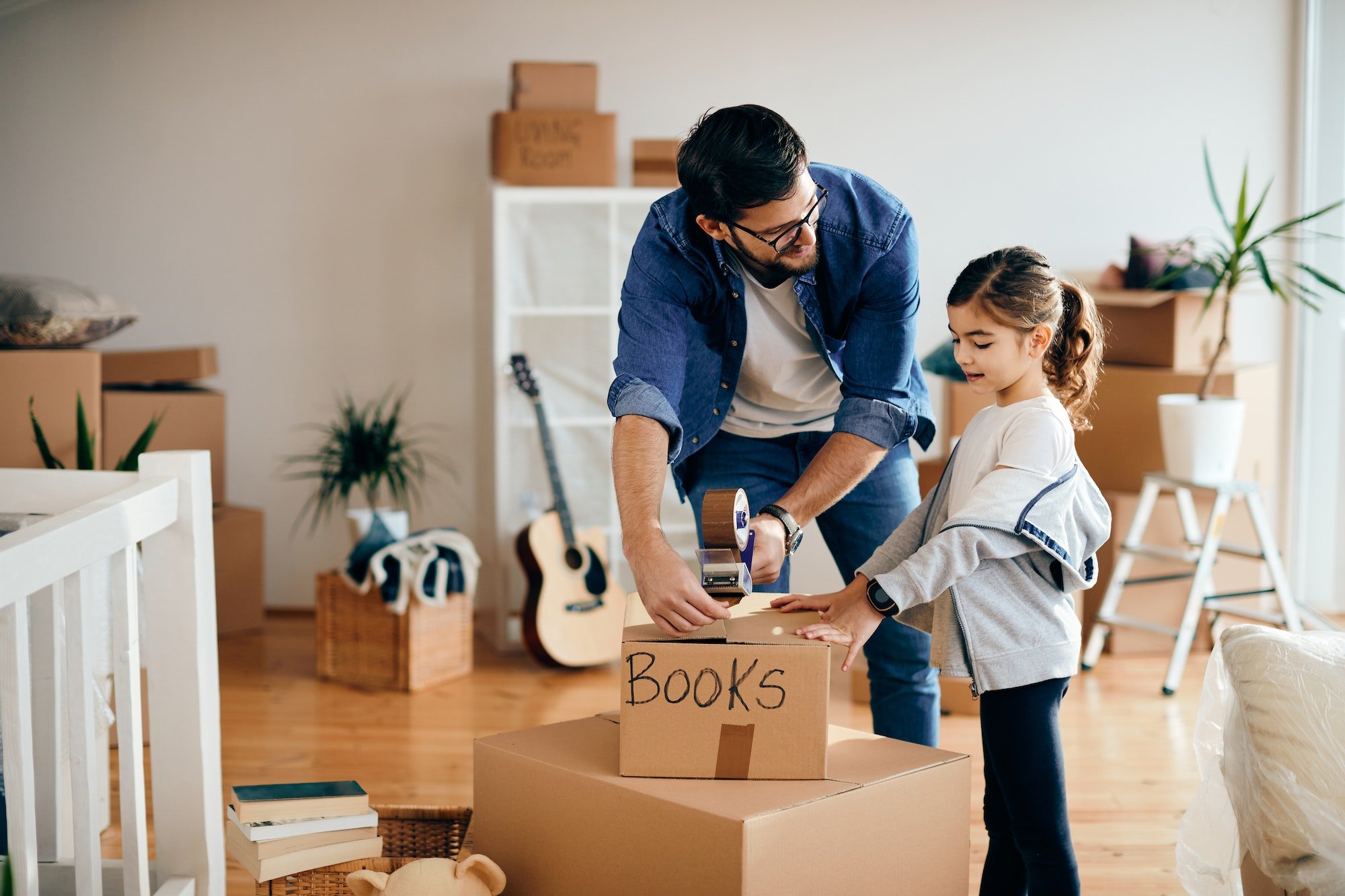 If you are getting ready to move, this budget-friendly guide will answer all your questions about cardboard packing boxes. Understanding the Importance of Packing Boxes Before you learn about different...
Contact us today for your free quote!