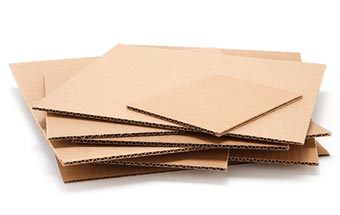 Plain sheets of corrugated board cut to your specifications. Pads are often used to separate layers of product within a box.

Suitability
Provides protection for fragile items in transit or on display

Advantages
Can be made to suit any box

Used for Packing
All items that require layer protection especially glass

Other Information
Varying thickness of corrugated cardboard available
Contact us today for your free quote!